Specialized and Supply Chain Management Logistics Services
Our logistical and supply chain solutions not only accommodate your budget but also take good care of your customers and keep them coming back.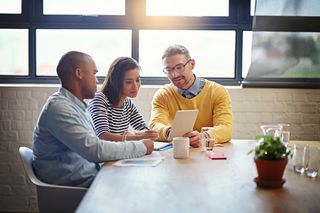 We certainly get that, if you truly want your business to persist in being competitive, you need comprehensive supply chain management, transportation, and warehousing services. We at Oil Capitol Relocation here in Tulsa and Oklahoma City, OK, can provide them. As it stands, our cutting-edge facilities and technology, our advanced fleet, and our team of thoroughly trained personnel have proven valuable for decades in handling the movement of premium products in a number of industries, from healthcare, to high finance, to high tech, to retail. What we deliver is a simplified system that insures fast deliveries – and happy customers.
To be specific, our moving and logistics services comprise the following:
Supply Chain Management Services
We can control every aspect of your supply chain, including order fulfillment, assembly, testing, and forward deployment of your products. Engage us confidently for ...
Inventory Management
Warehousing
Logistics Management
Reverse Logistics
Specialized Logistics Services
We'll customize our logistics services to meet your requirements, delivering smooth, effective distribution and delivery of your merchandise with ...
LTL Trucking & Freight
Transportation Management
Refrigerated Trucking
Local Moving
Expedited Shipping
Flatbed Trucking
Dedicated Freight Services
The logistics services you've wanted are available today from Oil Capitol Relocation. We can help you select the services most advantageous to the way your business operates. Call us and engage with one of our congenial logistics specialist. Or you can, without obligation ...
Request a free quote