Professional Corporate Relocation Services available in Tulsa and Oklahoma City
Our Superior Tulsa and Oklahoma City Corporate Relocation Services Can Fulfill The Most Stringent Requirements of Any Firm, Regardless of The Complexity or Distance of The Move.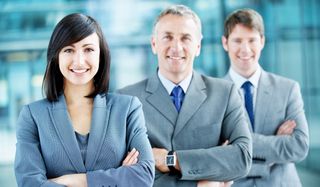 If your company is moving – whether across town, across the country, or across national borders – we can create a personalized Tulsa and Oklahoma City-area corporate relocation plan that fits you and your employees beautifully. The helps we offer extend from general relocation services, to installation, to
records management
and everything in between. A lot of corporate customers seek us out for our employee relocation and real-estate assistance. We also regularly deal with logistics shipments – forwarding those singular high-value pieces for which only the safest, most expeditious transport can be tolerated. Rest assured, all of us at Oil Capitol Relocation are intent on providing you and your team with a seamless corporate relocation experience – one that keeps your downtime minimal.
Key Corporate Relocation Services
To learn more about what our highly skilled, full-service movers can do for your Tulsa and Oklahoma City corporate relocation, call Oil Capitol Relocation today or ...
Request a free quote