Professional Storage Leaders in Tulsa and Oklahoma City
With over 40 years of working in the industry, over 1 million square feet of warehouse space, state-of-the-art technology and a global footprint we can reach very tough storage requirements for business in Tulsa and Oklahoma City.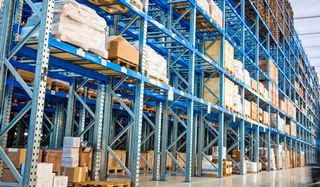 No matter if you are engaged in a corporate move, logistics projects, or merely want offsite storage for your business, Oil Capitol Relocation has the professional storage space you demand. Our storage space consists of a strong US based network in conjunction with warehousing space availability in Europe and other locations all over the world.
Our storage facilities are some of the cleanest, safest and most secure there are. We employ the most recent information technology for warehouse management and give access to Oil Capitol Relocation moving and logistic services for pickup and delivery of stored goods.
Some of the highlights of our professional storage services encompass...
short- and long-term storage options,
an advanced Inventory Management System,
wraps and padding for individual items,
boxed file storage,
onsite 7-day-a-week facility staffing,
weather-proofed warehouses that are as clean as they are secure,
enclosed wooden vaults, and
professional delivery by movers.

All our storage services are tailored to conform to the particular standards of our clients.
For more info on the professional vault storage services we offer here in Tulsa and Oklahoma City, call us and speak with one of our friendly, knowledgeable Customer Support Specialists now!
Read what others have said about us
Request a free quote